Henri Lustiger Thaler has long been fascinated by the role of religious faith in the Holocaust. As chief curator of the Amud Aish Memorial Museum in Brooklyn, New York, a museum dedicated to the Orthodox perspective on the Holocaust, Lustiger Thaler has interviewed hundreds of survivors who embraced belief during and after the Holocaust. He has long wanted to tell those stories on a large scale, and now he has.
In anticipation of the 75th anniversary of the liberation of the camp in January 2020 the Auschwitz-Birkenau State Museum in Oswiecim, Poland opened in July 2019 an exhibition featuring the testaments and photographic portraits of 18 Jews, 2 Polish Catholics and 1 Sinti Free Christian.
The outdoor exhibition is composed of a series of stanchion-like display panels that tell the stories of these 21 survivors and examine the role that belief played in their survival. Lustiger Thaler chose Auschwitz, whose name is synonymous with the brutality of the Nazis, as the focus and location of the exhibition with intention. At Auschwitz
"everything pointed toward death,"
he says.
"Nothing pointed toward life…The intent of the exhibition was to understand the meanings associated with faith and the phenomenon of resiliency in states of extreme assault. The intersection of faith and hope was the very core of the exhibit."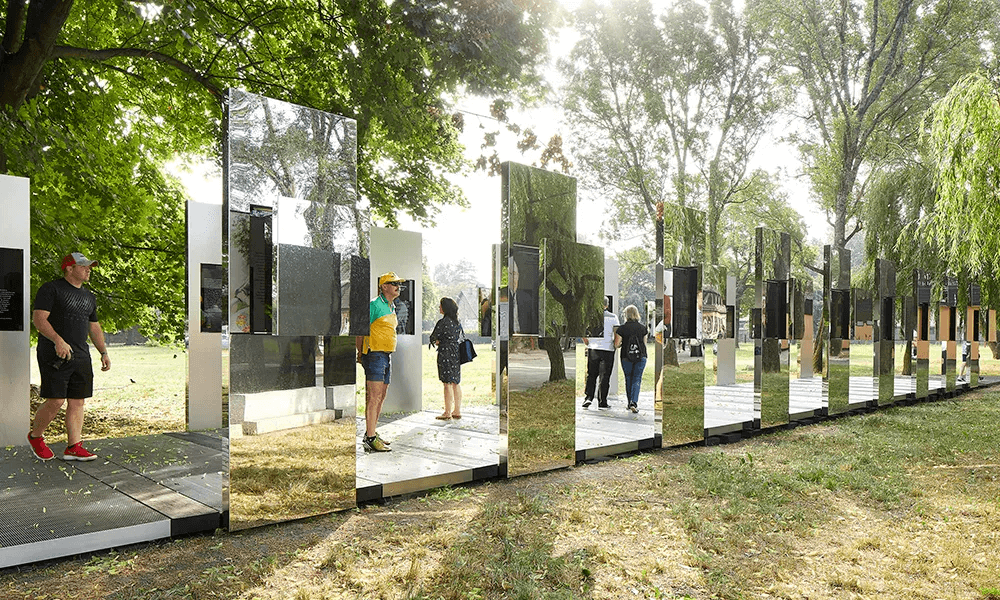 Find out more about it in:
+
Find also related articles